CREATE

Be creative

, make your own poster

Ever wondered how you, awesome as you are, would fare in place of your favorite actor on the poster of the newest hit movie? Have a great idea for the big blockbuster and want to see how it would look on a movie poster? Now, with the Movie Poster Maker, these dreams can be your reality.
About

Your poster

, your story

This app lets you either design your own movie poster or work off of a parody of an existing movie. You can add text such as: release date, actors names, and movie title. The text can then be manipulated by changing its size and location on the movie poster.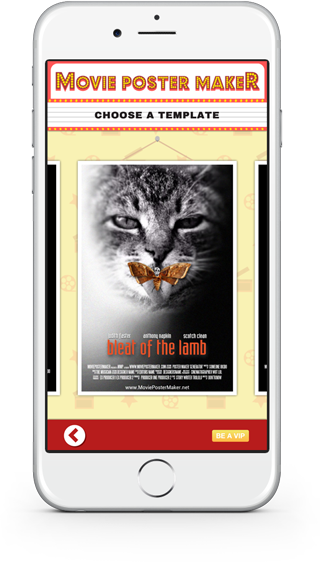 Choose template

Select a template from new one to a parody of an existing movie

Set Photos

Select a photo from your gallery or a new one from the camera

Save

If the texts please you, your poster is ready.

Montage

A photo montage can be done to put it into real location